Commitment to Continuous Learning
As an ACCA Approved Employer and an Accredited Training Organisation (ATO) certified by the Singapore Accountancy Commission (SAC), our clients can have the confidence that they will receive services delivered by trained professionals who maintain high standards of practice and professional conduct. By investing in continuous talent development and learning opportunities, we are also able to attract talent looking to carve a successful career in the accounting profession.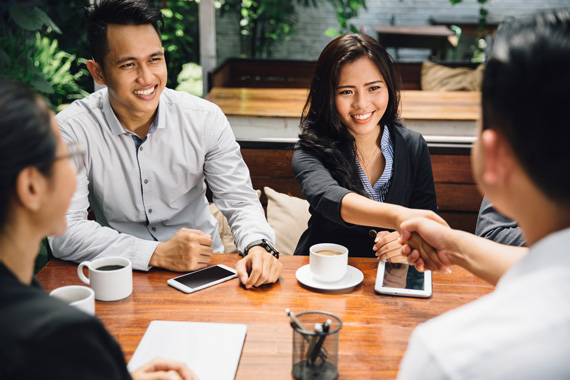 Commitment to Quality
We are dedicated and committed to providing high-quality professional services to all our clients regardless of size. We draw on the synergies between our highly-trained team of professionals and the utilisation of leading technology to better serve our clients.

We value our clients and take a disciplined approach to understanding their needs and business so that they can benefit fully from knowledge and experience. Our quality-first culture has enabled us to provide expertise and add value to our clients.
Responsiveness
We believe that nothing can replace that personal touch when it comes to service. That is why we make it a point to provide dedicated and personalised services to each of our clients. Our management and senior personnel are heavily involved in each engagement and this has enabled us to nurture long-lasting relationships with our clients.

We are attentive and responsive to our clients' needs and strive to deliver efficient services at all times. Meeting our clients' expectations in a quick and timely manner adds value to their business.
Flexibility and Progressiveness
We are a flexible organisation and do not believe in a one-size-fits-all approach. We constantly adapt and modify our approach to individual clients' needs.

A tone from the top that is open to change has enabled us to foster a progressive culture. We constantly keep abreast of the latest industry developments and technology. We embrace change, for example in the adoption of new technologies to automate processes, so that we can deliver more efficient services. By being nimble and agile, we can remain adaptable to an ever-evolving business landscape.